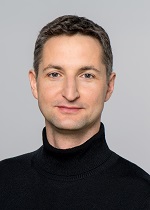 Dr. Maximilian Knogler
Research Assistant
Technical University of Munich
TUM School of Social Sciences and Technology
Friedl Schöller Endowed Chair
for Educational Psychology
Visiting address:
Marsstraße 20
80335 München
Postal address:
Arcisstraße 21
80333 München
Room: 427
Office Hours: by Appointment
Tel.: +49 89 289 24396
E-Mail: maximilian.knogler(at)tum.de
Academic Profile
Maximilian Knogler is a senior researcher and faculty member at the Friedl Schöller Endowed Chair for Educational Psychology.
Maximilian Knogler graduated from the University of Munich and the University College Dublin with a degree in School Psychology and English. After finishing his Ph.D. with excellence at the TUM School of Education in 2014, he spent a semester at the lab of Prof. Judith Harackiewicz in the Psychology Department of the University of Wisconsin-Madison. Between 2015 and 2021 he coordinated the first Clearing House project with a focus on effective teaching and learning to strengthen evidence-based teacher education.
In his research, he uses intervention studies, design-based approaches und research syntheses to identify effective factors for supporting students' motivation and learning. His work connects research with the development of innovative and evidence-based learning environments for students and teachers. For his work in research and development he received several awards (e.g. EARLI, AERA, ISAGA).